TOP 5 HOME TREADMILL REVIEWS 2020
5 Best Treadmills Reviews 2020 | It is no wonder that treadmills are selling faster than hotcakes for the last decade or so and especially around the new year. Now, more than ever, people have accepted fitness as a part of modern culture, and it's no surprise that people are eyeing for a piece of equipment to stay fit and exercise from the comfort of their own home. No two treadmills are the same, and they're all built with a target audience in mind. If you're someone looking for, or planning to buy one, there's no easy way to get the right one except by doing your own research before making your investment. For the above reasons, here's a list on FPR of the top 5 best treadmill to choose from depending on budget and space.
Before buying one, you have to ask yourself, if you are more of a walker or a runner, or if you are considering doing some heavy-duty workout. Do you care if it has an incline feature available. The space of your indoor space matters as well, because you cannot expect a treadmill to be sleek where you can dash it in a corner. So keeping all these in mind, we have done our due research and have picked out the five best treadmills that are available in the market. They are judged according to the price range, their popularity, their performance, and overall quality.

The Schwinn 830 treadmill is designed for people who are planning getting their workouts
done at home which does not involve any kind of heavy-duty routines. With the Schwinn 830
treadmill, one would be able to get into their daily exercise routine indoors. With access to your media content because this treadmill is designed for people who love music and cannot bear to get away from their phones or tablets. The treadmill comes equipped with a USB port which can be used for charging and it has speakers as well which would allow the user to blast some music for some refreshing workout. The treadmill has a LED backlit monitor which would enable the user to keep track of the miles, calories burned and time. The system is capable of saving four different profiles as
well so one not need to worry about their previous progress getting deleted when a new user uses
the treadmill. All in all, this feature makes this model an engaging workout equipment as it can
allow a person to be entertained while burning those calories!
This treadmill has a 2.75 CHS (continuous Horse Power) as compared to the regular treadmills,
which comes with 3 CHS. However, this treadmill can still be used for soft joggers who like to
walk a little faster than usual! The surface of the belt measures 20″ x 55″; which provides the
users plenty of room for exercise. The Schwinn 830 is a sturdy device which also needs an
ample amount of space. For those who have a shortage of space, storing this in a place without
cramping the area would be problematic, and this model is not recommended. But if you are
somebody that requires a spacious area for exercise, then this is the right model for you. During
the unpacking process, it is recommended that the users unpack the treadmill in a large area like
a garage to avoid mishandling of various gears.
Schwinn 830 Features
-Easy storage:
It was earlier mentioned that the treadmill takes up a large amount of space, but when it comes to
storing it when not in use, it is not a headache. Because it comes with the ability to be stored
upright since the frame can be folded. The deck can be pushed upward as it is equipped with
shock-assist proof, and once it has been pushed upward, it can be locked and can be held firmly
in that position. And when the time comes for the use of the treadmill, the deck falls securely
into place only by unlocking it.
–Great belt quality
The Schwinn 830 treadmill is equipped with a thick belt which has exceptional quality and
serves its purpose. The belt runs on 2.5 crown rollers, and this can assure that the user would
have to run a lot of miles before it needs any maintenance. Not only is the belt made of
exceptionally quality materials, but it also has a surface of 22″ x 55″ which provides plenty of track surface
for a jogger or a walker.
–Maximum workout
With this treadmill, one can choose the level of exercise depending on ones needs. The speed
can be adjusted from 0 to 120 MPH. The other feature that is the most appealing about this
model is that it has a power incline up to 12%. So for those who like to power walk or like to
challenge themselves, these features are sure to satisfy. On an added note, walking or jogging at
an inclined level provides more definition to the lower body and provides a more effective work
out as compared to walking or jogging at 0%.
–Training programs
For those who are in need of assistance with training, the treadmill has an additional feature
which comes with built-in training programs. One would be free to choose among 20 different
training programs based on the area that they need working in. Once the program has been
selected, the treadmill will set the timer, the speed, and the inclination. 
The training programs are categorized into Weight Control, Interval and Heart Health.
-Heart-rate sensors:
The Schwinn 830 has a built-in pulse sensor. A person can grab the handlebar while exercising and the sensor would be able to exercise while making it possible for tracking and monitoring your heart rate accurately.
CONCLUSION
This treadmill comes with a lot of features which are comparable with other treadmills that are
pricier than this. But I would not recommend this model to people who are planning on doing a
lot of running or jogging as it is more suitable for walking.
Whether your goal is to look good, or get someone who looks good, a treadmill will help you get there.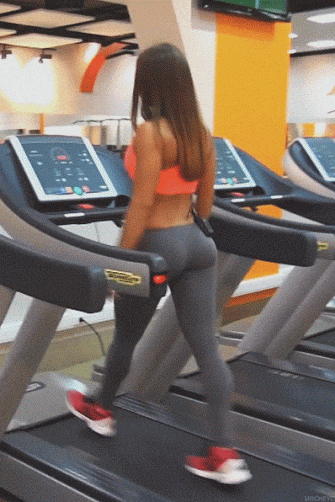 For any serious walker or jogger, the Sole F85 is a sure-win. This is one of the latest models
from Sole and is considered as one of the best in their range. Over the years this model has won
the hearts of any fitness addicts and has gone on to become the Best Treadmills -selling treadmills over the
years. The Sole F85 is designed to save space as not having a space for a treadmill at home is
often the complaint about a lot of home-owners. This model is key to providing the right amount
of training at home without the need to go to the gym. The Sole F85 comes with a folding feature
which makes it space-saving equipment and this makes it the selling point for this treadmill. The
treadmill is also equipped with a powerful motor which provides 4 CHP which is more than most
standard treadmills as most of them come with a standard 3 CHP. Though the motor has a large
capacity, it is quiet, and it does not disturb the surrounding people, and your pets can rest easy as
well! It also does the job of accommodating people with a weight of up to 400 pounds. As far as
the sturdiness and the outward quality of the treadmill is concerned, one can be assured that that
area is covered with a 100% guarantee.
Whether you are a casual trainee or a person who takes exercising and fitness very seriously, this
treadmill will provide the comfort because of the large surface which measures 22″ x 60″. The
availability of space can assist a user without any restrictions of space and will be able to get in
their workouts more freely. All Sole treadmills are equipped with a two-ply track, but this model
has the largest rollers of all their models which measure an impressive 2.75″ in diameter. This
makes it more durable and can be subjected to heavy workouts.
The deck of the treadmill is constructed with inclusion of cushion flex whisper technology.
This
technology ensures that the treadmill offers a better experience of jogging indoors as opposed to
jogging outdoors as it minimizes the joint impact by 40%. Of course, most modern treadmills
offer a decked cushion which will at the most offer 20%-25% impact reduction, but the
percentage of reducing impact by the sole F85 surpasses all treadmills. The deck is also made up
of the highest quality material which also reduces the sound of footsteps. This feature is
incredibly helpful treadmills are used for working out indoors, and sound reduction is very much
appreciated in any household.
To understand more about the Sole F85, let us look at all the details:
Sole F85 FEATURES
–Incline
The Sole F85 has a 15% incline feature. The incline is designed with a rack and pinion gear, and
it allows a user to select among 30 inclinations. If a user is planning on getting the maximum
results out of exercising on a treadmill, inclinations help the trainee to build muscles in the lower
body.
–Media specifications
The treadmill is equipped with a 10.1″ LCD monitor which is an upgrade from its predecessor
which came with only a 9″ monitor. The monitor enhances readability and clarity which prevents
a user from stooping and squinting in the middle of a workout. The treadmill can also connect to
Bluetooth devices which can allow a user to listen to podcasts, music or any audio files.
–User profile and console
Two people can save two separate profiles which would help them keep a track record of their
workout routines. There is a manual mode where a person can train according to their will and
requirement. However, for people that are in need of help and assistance with working out, it
comes with ten in-built workout training programs which are categorized for weight loss, muscle
toning, and cardio workout. A person can choose any according to their preference, and the
treadmill changes the inclination and the speed according to the program.
–Safety
Anyone who has ever used a treadmill know the possibility of slipping and falling. So to
prevent that, a user can use the automatic cord system to stop the treadmill anytime during such
incidence.
–Heart-rate monitor
The Sole F85 has a wireless heart-rate monitor For those people who are interested in
accelerating their heart rate to a specific target, this feature would deem to be very useful. The
heart-rate monitor also calculates the heart-rate in terms of age, gender, and other qualities.
Besides the heart-monitor, a user can control the speed and incline through the armrests.
-Foldable:
The treadmill can be folded when not in use. The folding of the treadmill is possible through a
hydraulic assist. During the unfolding, the treadmill falls back into place with an easy, soft drop
method.
CONCLUSION
As far as the cons are concerned, if you can look past those, this is a reliable treadmill for anyone
who is considering investing in one.
Don't have too much fun now….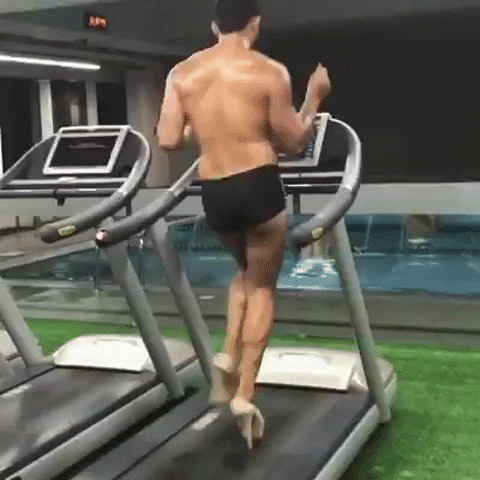 The 3G Cardio Elite Runner is a terrific machine as it is all-purpose exercise equipment that is
ready to furnish all the requirements that a person requires for an effective workout. It is a high-
performance treadmill for running which promises to deliver to any trainee who is working out from home.
The treadmill is equipped with innovative specifications and designs which will garner the needs
of any user to get the best possible results from a work-out.
The Elite Runner does not compromise in its features as it is designed to satisfy all customers.
Apart from all the additional features, the one thing that is set out to impress any aspiring user is
the large surface for running which measures approximately 22″ x 62″. As you can see, this is
well above the average running surface of treadmills, and this is always a welcomed advantage
as the main reason for purchasing a treadmill is to be able to run without restrictions.
Besides the spacious area, the running surface is also incredibly comfortable as well because it is
cushioned with Ortho Flex Shock Suspension System. This feature sets the treadmill apart from
other models as this is set to absorb shocks and can be used for orthopedic purposes as well. The
running surface is also extremely comfortable, and the base is extremely sturdy which prevents
the treadmill from shaking during any exercise routines. In conclusion, one can exercise at the
confines of your own homes without having to worry about the performance of the treadmill.
The Elite runner is also exceptionally quiet, so a user need not worry about disturbing the
household members when one wants to get a work-out in.
The Elite Runner is capable of inclining up to 15% easily, and a user can choose speeds up to
12MPH. The act of inclining the running surface helps a user to work their lower muscles and
can help with getting the maximum results and a successive work-out.
The console is impressive as well with its One Touch controls. This enables a user to control the
speed easily and the inclination of the treadmill by simply using the One Touch controls. Besides
the One touch controls, there are separate keys for the speed and the inclination of the treadmills
as well. The console also helps track a users heart-rate, the distance covered, the speed that the
person is running at, the calories burned and other variables associated with the work-out routine.
And if a user is worried about getting started with a work-out routine, the treadmill comes with
eight in-built training programs which would help a user lose weight, built muscles or work in
their problem areas. Along with that, two additional custom programs are available and three test
programs as well. All these programs would collectively help a person to achieve successful
work-outs. In the comfort of there own home which is the purpose of investing in a treadmill.
3 G Cario Elite FEATURES
-Impressive Display:
The display is an arena of information as one would like to keep track of the information that is
related to the work-out. The display is split into three parts. The first part shows the heart-rate of the person using the treadmill. This is especially useful if someone has a target heart-rate or is
keen on monitoring ones heart-rate simply. The second part of the screen displays an LCD dot
matrix which records the track distance. And the second part of the screen displays the speed, the
calories burned and other such information.
–In-Built Programs
While this treadmill consists of in-built training programs like other treadmills, it also contains
other programs as well which would assist any trainee that is willing to go all the way to get the
body that they desire. This treadmill comes with eight in-built training programs which would
instruct a user to weigh-loss and cardio programs. Besides those training programs, the treadmill
includes two custom programs and three test programs as well. A mesh of all these programs
provides variety to a user and helps with their work-out in the best possible way.
–Incline and Speed
This treadmill is designed for any serious work-out, and this is why it comes equipped with a
15% inclination which can be controlled through the One Touch controls or the incline/speed
key. A user has the option to increase speeds up to 12 MPH as well.
-Powerful Motor:
The motor of the Elite Runner has a 4 CHP which is powerful for all the heavy-duty workouts.
This means that the treadmill has a capacity of taking on the weight of up to 400 pounds
–Ortho Flex Suspension System:
This is perhaps the feature that stands out, and which makes this treadmill stands out from the
rest of the treadmills. The Ortho Flex Suspension System is a feature that absorbs shock during
any running session. Also, the whole system consists of an orthopedic belt which is laid on 3″
diameter rollers. The fact that the rollers have that diameter makes the running surface
comfortable and provides orthopedic qualities as well.

CONCLUSION
No treadmill is perfect, and even though I have stated that the treadmill is expensive, it is still
worth paying for if you have the capacity for shelling out that kind of money because it offers
more than it lacks for.

The Nautilus T618 was released under the Nautilus Performance Series. This series aims to
provide top-notch performance at an affordable price in which case; this provides everyone a
chance to a quality product with enhanced performance and successful work-outs. It is surprising
that with such a throw-away price, this treadmill boasts of superior quality and performance of
which we will learn in detail.
One of which is the soft cushioning of the running surface which is known as the Rebound
Cushioning. This feature prevents impact in the joints and the knees which are especially useful
and safe for people with problems in that area. It may be added that the Rebound Cushioning is
exclusive to the Nautilus Series and it is one of a kind.
The belt is spacious enough which measures 22″. This makes it comfortable for work-out
because of the room. Also, the belt runs on 2.75″ diameter rollers which are above average as
most treadmills have rollers whose diameters are below 2.75″. In this case, it is understandable
that larger the diameter, the higher the comfort level. It is also common knowledge that the life
of the belt directly depends on the rollers diameters; the larger the rollers, the longer the life of
the belt. Also, the belt makes very less sound so you can be sure that the household members are
not disturbed by your workouts.
In this price range, the treadmill is equipped with an impressive motor which has a capacity of
3.5 CHP. This is sufficient for a typical runner, and most work-outs would be just about possible.
If you are a hardcore fitness guru and would like to get the maximum results, this treadmill also
has the capacity of inclining up to 15%. Inclining the treadmill provides a more natural
environment for runners and provides the maximum results form a work-out in a treadmill.
Say goodbye to dropping your head and squinting your eyes at the monitor as the monitor that
comes with this treadmill comes with an impressive display which measures 3.75″x 5″ with
LCD backlight. The display can be connected to your phone or your tablets through the
Bluetooth connectivity option. With this one would be able to get access to full workout
programs too. There is a media holder for anyone who can't bear to get away from their phones
and tablets. The Bluetooth connectivity option will enable a user to access their media contents
and music which would ease them through the workout session.
All in all, this model is, and we shall discuss the features in more details below:
Nautilus T618 FEATURES
-Rebound Cushioning:
The running surface is equipped with Rebound cushioning which is an exclusive feature of the
Nautilus Performance Series. The Rebound Cushioning is excellent for people who have
problems in their joints and their knees, and it makes it safe as well by absorbing shocks while
running or walking.
–Varied Training Programs
This treadmill comes with an impressive number of workout programs which are 26 in number.
Each workout is set to help people that need assistance in working out, and they are also
categorized to workouts that relate to cardiovascular exercises, weight loss, and interval
workouts. The availability of Bluetooth connectivity also allows a user to sync their tablets or
mobile phones which further allows them to have access to fitness apps. The sync also allows a
user to download RunSocial which enables a user to run through 19 locations with other users
around the world. This makes exercising an exciting venture that encourages high spirit and
competition.
–Heart-Rate Monitor
The heart-rate monitor can be accessed by touching the handle-bars. The handle-bars are
equipped with pulse-rate sensors. Therefore, if a person wants to monitor and record their heart
rate during an exercise session, all they have to do is keep their hands on the handlebars
throughout the session. The Nautilus T610 also comes with a wireless chest strap as well which
is compatible with the treadmill and is used for monitoring heart-rate.
–Safety
Like everyone else, I am sure that even you have been a victim of slipping from a treadmill.
Sometimes it's just a slip, but sometimes it can lead to injuries. Say goodbye to slips through a
safety design which consists of retractable cord. The cord needs to be pulled in the event that one
finds that he/she is slipping and it would stop the treadmill right at that moment. It also has a large Stop button on the monitor, so if a person is able to push that in time, the treadmill will
come to a halt.
–Additional Features
The small details that are added in this treadmill make this a proper investment like the media
holder for instance. The user can keep the tablet or the mobile phone in place while you exercise. There is also an
additional rack which is right below the console, and one would be able to store their towels or
their water-bottle or whatever accessory that you think you might need during the workout
session. Apart from that, the treadmill is also foldable.
CONCLUSION
For that price, this treadmill is surely a treasure; the small con that comes with it can be ignored
easily. It is sturdy and robust equipment which is aimed at delivering the best treadmills service and the
best possible experience for a user with great value for money.

The Proform Pro 2000 is a standard treadmill that comes with all the features that one might
require from a treadmill. For a budget-price, there are no exceptions as to why this model cannot
be compared to other treadmills of higher prices. This Proform treadmill is one of the models from the Pro
series, and all it does is it aims to please.
One of the most striking features about this model is its 7 HD monitor, which is comparatively
large as compared to the monitors of other treadmills. This makes reading the information on the
screen an easy task, as small monitors have always been a problem with treadmills. One would
be able to read and see their progress during work-out routines without straining their necks or
eyes. The monitor brings new surprises as well, as it comes equipped with iFit Coach app at
which a user can keep track and record their progress. This would also enable the user to want to
perform better than the last performance as well, and thus giving rise to a successful workout
which is quite rare. Apart from the app, it comes with Google Maps from which this would allow
a person to run on any desired terrain, whether its the Colorado mountains or the plains of the
Sahara desert. This experience is maximized from the HD screen provided and makes it an
enjoyable workout session.
With the workout app and the training programs that come with, the incline and decline feature
in the treadmill is exquisite as it feels natural while the user is on the run through the different
terrains.
For any runner who likes ample of room in a treadmill, the running surface has dimensions that
measure 22″ x 60″ which is above average than most conventional treadmills. This result in a
comfortable workout session without feeling constricted. The tracks of the Proform treadmill is equipped with ProShox cushioning. Cushioning is very important in treadmills as it prevents the
runner from suffering impact in their joints and knees which is common while running on a hard
surface for long periods of time.
The motor runs on a 3.5 CHP which is the right power for people who want to jog and run as
well. The speed can be controlled from 0 MPH to a more challenging 12 MPH. Besides the
important features, it comes with Bluetooth connectivity, tablet or phone holder, for those people
who can't bear to spent time away from their media devices. There is an availability of an
auxiliary audio port as well as speakers which are very much required for keeping an aspiring
fitness addict motivated.
PROFORM TREADMILL FEATURES
-Workout programs:
For those who are in need of assistance with training, the treadmill has an additional feature
which comes with built-in training programs. One would be free to choose from 50 different
training programs based on the area that they need working in. It also includes the various
training instructional videos that come with the iFit App. Once the program has been chosen, the
treadmill will set the timer, the speed, and the inclination and declination according to the terrain
that a user wishes to run on. The training program concentrates on Weight Control, Interval
Training, and Cardiovascular Health. Besides that, as it was mentioned earlier, Google Maps
come integrated with the console, and one can use the maps to run on any part of the world.
-Incline and Decline:
The incline and decline range from 3% to 15%. The simulation is very helpful if a person
chooses to run on rough terrains or irregular terrains. So, it does a wonderful job of simulating an
experience where a person feels motivated and interested. The incline and decline of the
treadmill not only does the job of providing a proper simulation but it also allows a user to set a
more challenging exercise routine which is helpful in forming lower body muscles.
3. Heart-rate monitor:
The Pro 2000 has a wireless heart-rate monitor. For those people who are interested in
accelerating their heart rates to a specific target, this feature would deem to be very useful. The
heart-rate monitor also calculates the heart-rate in terms of age, gender, and other qualities.
Besides the heart-monitor, a user can control the speed and incline through the armrests.
–ProShox Cushioning
The running surface on this Proform Treadmill is equipped with Rebound cushioning which is an exclusive feature of the
Pro Series. The ProShox Cushioning is excellent for people who have problems in their joints
and their knees, and it makes it safe as well by absorbing shocks while running or walking. The
knees and joints are bound to suffer impacts especially if a person is running on a hard surface
for long periods of time and it is only fair that cushioning is provided to treadmills to prevent
workout injuries.
–Foldable

A treadmill is just bulky in nature, and a person has to think about the space before purchasing one.
But the Pro 2000 comes with a foldable feature, where the platform can be folded with an
easy lock feature. It is equipped with lift assist technology where a person can simply lift and
fold the treadmill. And when it is ready to use, a person can unfold it with a simple click, and it
will land on the ground softly and smoothly
If you liked this review, be sure to check out the review for The Best Home Gym Equipment 2020