The 10 Best HOME GYM EQUIPMENT Reviews 2019
Here we will discuss the best best home gym equipments in 2019. Having your own exercise equipment can be one of the smartest investment decisions. Not only are you investing in your health and well-being, but you are also investing by saving money from those monthly gym memberships.
If you have a gym membership, you know how much you're paying for it on a monthly basis. Now, consider making that monthly payment for years, and you'll eventually see how much money is being wasted. That is why many consider getting their own home gym equipment a great investment. You could get decent equipment with only a few of the annual payment(s) you make to your gym; saving yourself a good deal of money in the long run.
We've compiled a list on https://fitnessproductsreviews.com/of the ten best home gym equipment machines you could choose from depending on your budget and space.
The benefits of having a home gym setup varies from person to person. Yes, they save you time and money, but they also provide flexibility to your workout timings.
If you're someone that wants to stay fit or build muscle mass and you have some extra space in your house or apartment, nothing beats owning your own home fitness products.
With that said, let's now delve into the specifics of the top ten gym equipment sets on the market.
This home gym earned the distinction of being rated as 'the best buy home gym' by the Consumer Magazine. With its simplistic design, consistent performance and reasonable price, this home gym by Body-Solid is a solid athletic machine for reaching your fitness goals.
• Features
With this mid-sized home gym, you'll be able to target your entire body. All the crucial muscle groups of your body which includes the chest, abs, legs, arms, shoulders, and back are utilized in this multi purpose gym machine. There are 21 standard exercise moves you can perform with this home gym, but users tend to easily add to the list.
Often rated one of the top home gyms by those prone to injuries as it comes equipped with thick durafirm pads with lumbar support, which provides great comfort and helps prevent back injuries.
• Technical Specification an details
– The dimension of the home gym is 83"x 51" x 83". This means that for comfortable use of this gym equipment you'll want the room measuring close to 10′ x 8′.
– The home gym set comes with a mid-tier weight stack at 210 lbs.
– Fitted with 2,200 lbs tension strength, military spec, steel aircraft cables with a nylon sheath providing high durability and low maintenance.
– With its 2" x 4" 12-gauge high tensile strength steel, it delivers the most strength, function, and durability you could ask for in a home gym setup.
• Assembly
Assembly of this home fitness equipment can get complicated quickly. Even though you won't need more than two tools to set it up, it'll require patience from your end. Expect at least 6 hours to set this equipment fully.
Pros
Press arm's position is high, which allows a more natural movement for chest presses.
Extra leg room is available for doing lat pulldowns due to the steeper seat angle.
It has an adjustable seat ideal for any user.
High quality of pulleys and cables installed in this home gym delivers a quiet and smooth workout session.
Cons
 You must agree to the freight requirements of the company to unload the package by yourself from the truck. Otherwise the company does not allow you to place an order.
Assembling the home gym equipment machine is quite the cumbersome process.
210 lbs weight stack may be too little for some, and an upgrade is pretty hefty. So, there are plenty of better options listed below if you're someone looking for one coming with more weight.
• Conclusion
• Conclusion
You'd be hard pressed to find a better build or quality of this home gym. The lifetime warranty clearly expresses the company's confidence in their machine. (You can get ANY part replaced at ANY time in if the product is damaged during use. If you're a beginner or an intermediate level user, it is hard not to recommend Body-Solid's Strength Tech EXM2500S as one of the best Home Gym equipment machines.
Bodycraft has been around for more than two decades. One of their longest existing yet constantly improving models is the Galena Pro Home Gym. With its comparatively compact overall size, this home gym can fit into an average to small rather easily.
• Features
This home gym features a patented dual-action pectoral deck, leg extension, abdominal crunch, lat pull, leg curl, chest press, and low pulley station. The DVD and the workout posters which are included can especially help your form. You're able target all the major muscles groups with this home gym, but it may be lacking in leg exercises depending on your needs. There is an option to purchase an additional leg press for extra cost.
A great feature about this equipment is that you can perform more than 50 exercises. This feature makes the home gym suitable for any user – beginner, intermediate or advanced. Another unique feature is the patented dual-function pec deck which allows you to perform both styles of traditional and dumbbell flys.
The seat and seat back are fully adjustable and built with high-density foam to provide lumbar support. Its low pulley station and bench press station are fully adjustable and offer a variety of exercises for user of any size.
• Technical Specification and Details
This gym comes with a dimension of 72 x 58 x 81 inches. This makes it a compact home gym. However, if you add the leg press (which is an optional purchase), you will require a bigger room.
The machine comes coated with platinum grey multi-stage electrostatic powder-coated paint which makes the machine resistant against accidental scratches and the normal wear and tear of paint jobs.
It also comes with an internally lubricated 7:19 strand construction cables capable of holding 2,000 lbs tensile strength.
The frame size of 2" x 3" and 2" x 2" made with heavy gauge steel tubing makes this home gym extremely sturdy and stable.
• Assembly
You can easily assemble this home gym by following the instructions provided. The instructions are simple and plain. You won't face much confusion while navigating through them, which can often be the case with other gyms. If you setup the gym by yourself, you could assemble it in three hours or so.
Pros
This home gym's features coupled with its compact size makes it a fabulous choice.
With 50 primary exercises provided, this is one of the best versatile home gyms for any fitness enthusiast.
It is one of the most robust and well-built home gyms in the market.
Cons
Leg press is an optional item, which means you have to purchase it separately if you want. Given the slightly high price of this home gym, this becomes an overkill. So is the case with the optional weight stack shroud.
Weight stack limit is only 200 lbs which may not be sufficient for the heavyweights out there. But if you're not a heavyweight lifter, you shouldn't worry much.
It is costly.
• Conclusion
This is definitely one of the best home gym equipment and is undoubtedly an excellent piece of machine built for beginners and advanced users alike. Of course, it is costly, but that doesn't mean it won't be an investment. You can cover the cost with about 18 months of gym payments, so there's no loss but only gain. The choice is up to you. Its versatile 50 exercise moves coupled with its rock-hard solid built would be recommended for anyone.
Having a functional trainer in your home will only make you wonder why you even have a gym membership. And there's no better way to do this than owning XMark's Functional Trainer Cable Machine XM-7626. This functional trainer is suitable for anyone, be it young or old, short or tall making it an excellent family home gym.
• Features
For the best and true isolateral-based movements, XMark Functional Trainer will provide you that. It allows you a variety of muscle exercise and isolation. With this functional trainer, you can efficiently perform more than 50 different types of lower and upper body exercises. You can target the major body parts which include the chest, biceps, Abs, triceps, back, shoulders and legs.
• Technical Specification and Details
– The assembled dimension of this functional trainer is 65 x 43.5 x 83 inch. This makes it a compact machine.
– It comes with 200 lbs weight stacks which allow for more variety and challenging range of exercises. You might not generally find this weight stack in other functional trainers.
– There is also a combination of 19 adjustable height settings spaced at 3.5" apart which is one of the highest settings amongst functional trainers.
– The machine also has a lot of accessories like leg extension, hand straps, tricep rope, long strap handles, long bar, short bar, leg ankle strap, curl strap, and workout poster.
– The mainframe construction is made from heavy duty 11-gauge 2 x 3-inch steel which makes this functional trainer solid work of engineering.
Assembly
The weight of this machine is over 800 lbs. This means assembling will take some hours. Therefore, the recommendation is for you to assemble this machine by inviting some of your friends over due to its heavy weight. This can also cut down on the assembly time. The instructions for assembly are, however, not intricate.
Pros
The functional trainer provides appropriate ropes, straps, and handles for various types of exercises which make it easy and comfortable to use.
The 200 lbs weight stacks is an advantage over other functional trainers.
The 19 adjustable settings render this functional trainer more attune to different types of users.
Given the unique features in this functional trainer not found in others, this machine is an excellent value for money.
Cable attachment storage comes as standard item along with the package whereas many functional trainers make this storage an option which you will have to purchase as an extra.
Because of the efficient engineering in building the product, you can work on this machine smoothly and quietly.
Cons
Even though lower body exercises are efficiently performable, they may not be as easy to put up as upper body exercises.
The 200 lbs weight stack is not upgradable. But then, this is disadvantageous only to a select few who operate on beast mode.
• Conclusion
XMark Functional Trainer Cable Machine XM-7626 is at the top of its food chain. If your budget falls around the price range of this functional trainer, choosing another functional trainer in the same price range will only make you regret.
Who doesn't want to have those muscles…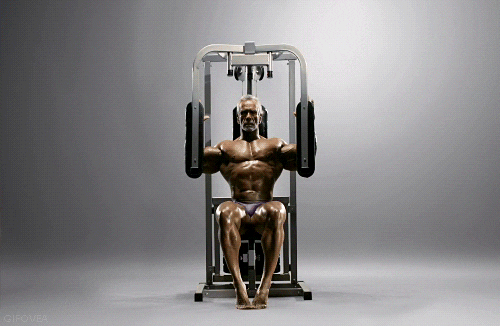 By the time you read this, you must already have heard about this home gym because of the hype and popularity surrounding it. Like the name of this home gym, the machine itself is a piece of revolution in the home gym business. Bowflex Revolution Home Gym is the company's top-end home gym which utilizes SpiraFlex plate technology resistance system.
• Features
As the technology used in this home gym already suggests, this machine provides non-inertial resistance throughout your entire range of motion while exercising. With this machine, you can expect an enormous number of exercises – roughly 100 to be exact, and each of the 100 has many variations, bringing the total true number of workouts to roughly 400. This makes Bowflex Revolution Home Gym the most versatile and tech-savvy machine making your workouts fun and limitless.
This home gym has been intricately designed to work every muscle and major body zones with excellent support for all types of workout routine, strength level, and fitness goals. While upper body exercise is a common feature in most of the home gyms, they all tend to lack in lower body exercises.
But with this home gym, you can expect some serious leg exercises with its leg press station, amongst other exercises for your legs as well.
• Technical Specification and Details
– The home gym comes with an assembled dimension of 112 x 37.8 x 73 inch which means you'll need a space of around 10 x 7 feet for your workout. So, this may not be suitable for a small sized room.
– You can move your arms independently with ten positions and 170-degree adjustments. This provides ample freedom to adjust your arm to any specific position for a wholesome workout.
– The resistance differs for upper body (300 lbs), and lower body (600 pounds) and they are adjustable for optimum performance.
– The home gym also has an inbuilt rowing machine for an efficient cardio exercise.
• Assembly
The good thing about this home gym is that the significant parts come pre-assembled. Be that as it may, setting up a home gym always consumes some time. The same can be expected from this as well. Instruction manual provided is concise and will not cause any confusion. It's still helpful to get a friend or two to set up.
Pros
With the no-cable quick change system, you can easily switch between exercises without interrupting your flow.
It can be folded to a compact size and stored away.
The number of exercises you can perform on this home gym is unlimited. You can choose any type according to your preference.
Unlike other home gyms, this home gym allows many ranges of leg exercises with its leg extension section and leg press.
With its unique technology, the workout performed on this home gym will guarantee you a different feel compared to other home gyms.
Cons
The resistance for upper body cannot undergo extension beyond 300 lbs.
The price of this product may scare off some people.
It may not be suitable for people who measure more than 6'3".
• Conclusion
Superior to other Bowflex gym sets, this machine should come under close radar if you have the budget. You can also search for buying options which can allow you to pay in installments and not just in one go. If you can pay for it on an installment basis or even in only one go, and you have space, this may be the equipment you were looking for.
If you're not into serious bodybuilding or an experienced weight lifter, and you're looking for a reasonable and decent home gym, you cannot miss this review. But if you are, then you may want to skip this section. Small footprint, low price, quick assembly, and excellent workout are the main features of this home gym. The machine is most suitable for those who want to stay fit and build some muscles, whatever your age may be.
• Features
With around 40 challenging exercises performable on this machine, you can easily target the muscles in your chest, back, abs, arms, and legs. All the exercises can be performed safely and with biomechanical correction. This home gym features a steel cable and pulley system.
• Technical Specification and Details
– The assembled dimension of this machine is 76(L) x 42(W) x 80(H) inch. This relatively makes it one of the most compact home gym available. A room with a dimension of 7 to 8 x 5 feet should suffice.
– Its 160 lbs selectorized weight stack is sufficient for the type of users this home gym target. It is not upgradable.
– The machine has 2,200 lbs tension strength of high-grade steel aircraft cable with a no-cable-change design which makes it a low maintenance home gym.
– Leg press attachment is available as an optional purchase if you want more leg exercises out of this home gym.
– The lat pulldown station allows you a limitless, full range of motion through unilateral, bilateral, converging, or diverging movement.
• Assembly
This home gym comes 90% pre-assembled. No other home gym we've seen provides such a convenience — but you should still expect to spend at least an hour to fully set up the machine. Even if you're alone, you shouldn't face much trouble.
Pros
The compact size of the machine with its versatile features makes it one of the best for people who don't have much space.
You will not get a product at this price with all its features. It'll be difficult to find a better deal for everything it comes with.
The first-time assembly is more straightforward than any other home gym.
Cons
With all its features, you would expect some more resistance, but that is not the case.
The instructions for assembly are hard to follow as their instructions lack organization.
It accommodates only one user at a time.
If you're specific about your upper leg muscles, you will have to shell out some extra bucks and purchase the optional leg press extension.
The warranty on cables and pulleys including the other parts of the machine is only one year.
• Conclusion
As you must have seen by now, this home gym targets a specific set of users. It is not intended for those advanced trainers. It is also not designed for those who have a bigger room space and budget. But if you're not one of them, this could be your ideal piece of investment to keep you fit and healthy.
Next to Bowflex PR1000 is Bowflex PR3000 Home Gym. Upgraded with unique features, Bowflex PR3000 home gym is another solid piece of machine from Bowflex. Every model of machine for Bowflex has its own consumer target based on budget, the type of exercises that can be carried out and the users' compatibility. So, the recommendation is that you go through and understand these features in order to narrow down on that ideal home gym suitable for you and even your family members.
• Features
Aided by hand grips and ankle cuffs, you can perform over 50 exercises with this home gym. You can easily cover all the major body parts and muscles with a vertical bench press for upper body work and a leg attachment for lower bodywork.
The system utilized by this home gym is the power rod resistance system which allows you to feel the resistance through your entire range of motion while exercising. In this home gym also, there is no requirement to change the cable pulley system which enables you to move across to your next workout seamlessly.
• Technical Specification and Details
– Bowflex requires users to have an area of 100" x 78" to accommodate this home gym when assembled. This roughly translates to an area of 8.4' x 6.6' room size which makes the home gym quite compact.
– The home gym provides power rod resistance ranging from 5 lbs to 210 lbs which can also undergo upgradation to 310 lbs. This makes it sufficient for the users this home gym generally targets.
The power rods are lightweight and hence less stressful on the joints which are beneficial for your body.
• Assembly
You will not find it daunting to assemble this piece. The instructions provided are clear and straightforward. Generally, you can set it up in around two hours if you have to hiccup following the instructions.
Pros
It comes with a detailed training manual and Bowflex Full Body Plan which can serve as a perfect guidance for newbies.
The power rod technology offers continual resistance and super-smooth operations.
The number of exercises which can be carried out on a home gym of this price makes it a great investment.
Full body workout, as well as isolated training, can be performed.
Cons
Many users are disappointed with the absence of a lat pulldown bar.
Being an old model, the warranty is only one year for frame, seven years for power rods and a bare minimum of 60 days for machine parts.
Given how Bowflex has advanced with its other models, the price of this home gym may be a bit pricey to some.
• Conclusion
Considering every factor injected into Bowflex PR3000 Home Gym, this machine is second to none in its category. You can find better machines at a higher price or inferior machines at a lower price, but if your budget falls in the line of this home gym and your requirements get fulfilled, there is no hesitation in recommending this equipment for you.
This home gym by Powerline from Body-Solid is also called P2X home gym without the leg press. P2X is an upgraded version of P1X. As is the case with other products from Body-Solid, you will not be disappointed with this home gym when it comes to durability and built. It is ideally suited for beginners and intermediate users.
• Features
With seven different workout stations, namely, the leg press station, lat pulldown station, chest press station, cable fly station, mid pulley station, low pulley station, and leg developer station you can perform dozens of exercises. You can also target all the important body parts and muscle groups. There is, therefore, no doubt that you can enjoy a comprehensive full body workout using this home gym.
The home gym also comes with a combination of a functional training arm and an ergonomically correct press arm that allows you to perform traditional as well as functional exercises.
• Technical Specification and Details
– The dimension of the home gym with the leg press comes to 71(L) x 66(W) x 83(H) inch. Quite apparently the footprint is medium. For a comfortable workout, you will require a room space of 95" x 90".
– This home gym has a weight stack of 160 lbs including the weight stack which you can increase to 210 lbs for some extra money. If this is still not sufficient for you, this is not the home gym for you.
– The leg press can be mounted on either side of the gym and offers a 2:1 ratio thereby generating a weight resistance of 320 lbs.
– The weight stacks are composed of metallic alloy which is more durable than vinyl plates.
– It also comes with two handles, low row bar, and lat bar.
• Assembly
Assembling this home gym might be a bit tedious due to unclear and insufficiently written instructions. If you're alone, assembling this home gym may frustrate you — others say it may take as many as 7+ hours. Get the help of a friend for more patience and helpful assistance.
Pros
The advanced design of the leg press conveniently eliminates ankle stress and provides consistent resistant throughout the entire range of motion.
Its precision engineered pillow block bearings provide smooth movement and firmer tolerances.
You can experience a true full body workout from this machine.
The variety of workstations available makes it a superior fitness work station.
Cons
It doesn't have a long bench, and the backrest does not recline.
The assembly process and time taken coupled with unclear instructions are a sore point.
• Conclusion
What sets apart this home gym at its market price is the use of weight stacks and the ability to provide comprehensive lower body workout. Of course, the use of weight stack does shoot up the cost of this home gym, but there's no disadvantage to it. If you prefer weight stacks over resistance rods, you will not get a better-priced product than Powerline by Body-Solid Home Gym with Leg Press (P2LPX).
Marcy has a well-built reputation for developing on of the best home gym equipment machines. Their efforts now bring us to this home gym which is a classic example of a true all-in-one home gym. The Marcy Smith Cage Workout with Linear Bearings is one of the leading total body training systems which combine a Smith machine with precision linear bearings, and a cable routed pulley system and an Olympic free-weight rack.
• Features
This home gym comes packed with features beyond what you can imagine. They include, amongst others, a smith machine with precision linear bearings, Olympic free weight rack for intense weightlifting or strength training, a dual-action leg developer with six roller pads and row/curl handle, leg station with footrest, pectoral deck station, high pulley cable crossover, and an optional Olympic weight bench.
You can perform exercises on all the key muscles carefully and efficiently with the safety stoppers, adjustable catches, and Smith's ultra-glide bearings. In addition, with multi-function press arms you can perform a variety of arms and chest exercises to develop your triceps, biceps, pectoralis, and other connected muscles groups.
The home gym allows you to perform more than 100 exercises by which you can equally train all the major body parts and muscle groups with no shortage of exercise to any group or part.
• Technical Specification and Details
– The height of this home gym stands at 95", width at 79" and length at 86". You'll require a 10' x 10' space to operate the machine safely and smoothly without hindrance.
– A14 gauge square steel tubing makes up the frame of this home gym. This makes the frame sturdy enough to support weight of up to 600 lbs. It is advisable that you place the system on top of a rubber mat for safety.
– The pulleys are built from nylon material with sealed ball bearings for continued use.
– You will also get lots of extra attachments such as tricep rope, lat bar, ankle straps, handles, and shiver bar.
• Assembly
Even though the assembly of this home gym is simple and straightforward, it has multifaceted parts that will test you. Otherwise, the instruction manual contains comprehensive instructions. You'll certainly need someone to assist you to assemble. Also, since you might find it difficult to move this home gym often be sure to set it up somewhere where you won't find the need to shift it for a long time.
Pros
The bench is adjustable to various angles.
The weight bench and low cable pulley provide exercise options that aren't available with many other gym equipment sets.
Tall users who can't generally use other home gyms can perform exercises on this gym without any discomfort.
Both the bearings and cables for the smith bar deliver a smooth action.
The storage for weight plates is quite convenient.
Cons
One major drawback is that the Olympic weight plates do not come with the package. This means you have to buy them separately.
• Conclusion
While it may not be possible to highlight all the features of this home gym in this short review, this machine's versatility and robustness is unmatched. You can also get creative and perform a variety of moves to suit your body needs. If you're looking for an all-in-one home gym, without any question Marcy Smith Cage Workout Home Gym System with Linear Bearing MD-9010G has to be your choice. You may spend some extras for some items along with the home gym, but even with you won't find any home gym as versatile as this.
This home gym is more like a slightly upgraded version of Marcy MWM-990. With its primary focus towards weight training, this home gym is another great mid-sized machine for personalized bodybuilding and strengthening workouts.
• Features
This home gym features five main workout stations and attachments:
– Press/fly station: it is the central station used for front presses, seated mid rows, and pec fly exercises.
– Preacher pad attachment: it has thick padding for performing seated preacher curls.
– High pulley station: this station is for execution of lat pulldown exercises, ab crunches, triceps press downs and many more.
– Leg developer attachment: this attachment is for leg extensions and also for standing up leg curls. The leg developer targets the hamstrings, quadriceps, and glutes.
– Low pulley station: on this station, you can execute exercises such as seated rows, standing up rows, standing bicep curls and others.
• Technical Specification and Details
– The assembled dimension measures at 52(L) x 39(W) x 84(H) which is suitable for a small room. However, for optimum performance with the machine, you may want a space with 90" x 70" measurement.
The frame of this machine is built to last for a long time with 2 x 2.5", 14-gauge steel tubing.
– This gym set has a resistance of 210 lbs. However, this differs for front press whose maximum resistance can reach 270 lbs, and the back press can achieve higher resistance of 291 lbs.
– Apart from the steel stack covers, this home gym also has a lock for the weight stack for extra safety.
• Assembly
As far as assembly is concerned, it sometimes differs from person to person. Some may find that the instructions are helpful while others may not. This is what users have faced with this home gym. However, a look at the instructions will show that the illustrations are detailed and given in a step-by-step manner. Do take the assistance of a friend for easier understanding and shorter assembly time.
Pros
It has a broad base which provides ultimate stability.
The steel tube frame is also tremendously strong and durable which can last for a long time even after extreme use.
The backrest and seat have thick padding and a vinyl coating which has been appreciated by all users for the comfort it provides.
The machine is relatively easy to use, and the operation is also reasonably quiet.
Cons
The seat being non-adjustable, certain movements in the machine might not be suitable for persons who are more than 6'.
The weight stack is not upgradable which is quite strange as almost every home gym has an upgrade even if not much.
Some may find that it lacks specifically for ab muscles.
• Conclusion
All in all, since you can't expect everything in one package when it comes to home gyms, the Marcy Stack Dual Function Home Gym | MKM-81010 is a great home gym for beginners, intermediates, and those who are looking to stay fit and build some muscles. At this price, you can't expect anything better.
For those who're looking to get the most from their home-WORKOUT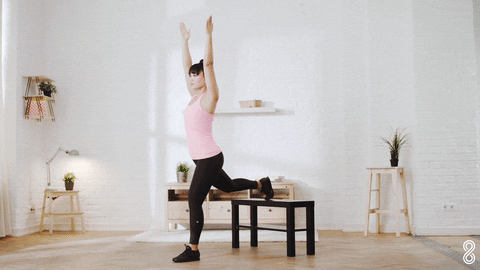 10.
A home gym must be sturdy, reliable, safe, and last for years to come. This is what Bowflex delivers with its Xtreme 2SE Home Gym. This model is an upgrade to Bowflex Blaze, and it is another excellent compact home gym from Bowflex. Bowflex claims this home gym is one of their best sellers.
• Features
Being an upgraded version, this home gym has been developed to deliver more than 70 types of exercises for your body. With so many moves available, you can easily expect a full-body workout from this home gym. Some of the great exercises you can perform on your body parts include:
– Core: Ab crunch, oblique crunch, and trunk rotation.
– Legs: Kick back, curl, and leg extension.
– Shoulders: Shrugs, press, and delt raise.
– Chest: Decline, incline and flat press.
– Arms: Tricep pushdown and bicep curls.
– Back: Row, lat pulldown, and lower back extension.
Along with the user manual, Bowflex provides a seven free trainer built workout regimen. A five-way adjustable grip also comes with the machine which includes shoulder cuff, foot cuff, non-grip cuff, ankle cuff, and regular grip.
• Technical Specification and Details
– The assembled dimension of this home gym measures at 53(L) x 49(W) x 82(H) inch. This makes it a compact home gym requiring only an 8' x 6.6.' room space.
– The home gym also weighs only 157 lbs which is quite low when compared to other gyms with similar features.
– It comes with the standard power rod resistance of 210 lbs. However, this is upgradable to 310 lbs or 410 lbs depending on your requirement. These optional upgrades make the available resistance superior to many other home gyms. It accommodates only one user with a maximum weight of 300 lbs.
– The home gym features a no-change cable pulley system with extremely durable power rods.
• Assembly
This gym comes without anything assembled. Even though the manual for set-up is detailed, the process is a complicated one and can take up many hours.
Pros
It comes with a detailed manual which makes it easy to use. But there's no instructional DVD.
Its upgradable resistance ensures the sturdiness and durability of this home gym for the long-term.
The power rod resistance offers light, natural and smooth performance.
The no-change cable pulley system delivers a quick transition between exercises.
Ergonomically adjustable seat allows you to tailor your exercise position providing ultimate comfort.
Cons
There is no bench, but only the seat.
The absence of an instructional DVD may be disadvantageous to many users, especially the new ones. This is because of the 70+ exercise moves that users might want to experience visually.
There is no resistance during the negative part of the exercise. This may not suit every type of user.
Conclusion
Bowflex no doubt has introduced some revolutionary concepts in its home gyms. These may require many users to get accustomed to. Therefore, it would be better if you try out these home gyms before you decide to have one. If you do decide to purchase, Bowflex Xtreme 2SE Home Gym will not disappoint as it is one of the best home gyms from Bowflex.
Check out some of our other reviews below!
Top 10 Home Gym Equipment
Final Take
Even with the ten home gyms provided in this article, the majority of you may find it hard to choose one that suits you. Imagine picking one from the open market where there are hundreds of them in the offing. Assuming you've decided that you need a home gym for yourself, there are some critical factors that you should take into consideration:
• Pick the best home gym equipment that is stable, durable, safe, and can last you for a long time. In this regard, the reliability of the company becomes essential.
• Pick one that can allow you to work all the muscle groups in your body. This includes your chest, abs, shoulders, back, biceps, triceps, and legs. The best home gym equipment tends to focus less on legs, or they offer optional purchase for a leg exercising equipment.
• Space is another crucial component. Not all home gyms require a 10' x 10'. But home gyms aren't that small either. Nevertheless, there are some small gyms available in the market at great prices and by reliable companies.
• Lastly, we come to the budget factor. As already stated in the introductory section, buying a home gym is essentially an investment if you look at it in the long run. You lose nothing by buying one. Therefore, compromising your budget for a cheaper home gym may also cost you in the long run if the gym doesn't perform or breaks down. It's always advisable to buy a more expensive one with better features by a reliable brand.